Want to become a web designer, or a developer? You have no experience and you haven't the slightest clue on where to begin?
It's quite simple really, unlike most professions. Web designers and developers can learn most of there skills using the power of the internet.
After all it's an internet type based job.
However, It's not something that can be accomplished over night and there will be a steep learning curve ahead, with many tutorials involved. But that's how we get good at anything. Practice will always make perfect.
So where do you begin?
Start With The Tools.
Like anything else you need a base of tools to work with. One of the great things about being a web designer is you are never going to need an inventory. There is no limit to how much and what you can create. You need your basic tools and you will be on your way.
Here are the 2 basic tools to get you started.
Image editing software – For example Photoshop or GIMP (gimp is a free alternative to Photoshop.)

This is the tool you will be using to design all of your beautiful websites!

Text Editor – Notepad or Notepad++ which are both free solutions

This is what you will be using to code and create your actual websites.
Once you have both a text editor and image editing software. You can move on to the next step.
Design & Build Your First Website.
Excuse the expression, but lets cut the crap. Just go ahead and build yourself a website, no excuses! It may be painful, it might not be all you expected, but it's an excellent learning experience and probably the best way to learn.
You can't call yourself a web developer or a designer until you have designed and built your first website! NO, TEMPLATES DO NOT COUNT, NOR DOES A WORDPRESS WEBSITE!
Sorry to be kind of rude, but we're not going to be cutting any corners here. I'm not saying that WordPress websites and templates are no good. It's just that I would much prefer you learning from the very basics. By coding a simple web layout using HTML & CSS. This way you can get a feel for how websites are put together.
The first thing you want to do is design a web layout in Photoshop. Then build yourself a simple website using both HTML and CSS, with your chosen text editor (don't worry I'll be directing you to the appropriate learning resources).
I know this is easier said than done. But it's also something that has to be done. Now select a layout from one of these excellent 20 web layout tutorials, and get started on your design. I would recommend number 4 as it's the simplest design.
This web design doesn't have to be anything fancy. We are focusing on having something simple to work with. Remember this is a learning project to help develop your skills.
If you did pick number 4 from the list. Here is the 2nd part of that tutorial showing you how to code a clean web 2.0 style website, using the selected layout. Try it out and see how you get along. You will be learning the basics of coding using HTML, CSS and some JavaScript.
Eventually I'll be putting together some of my own HTML & CSS website tutorials. They're not going to be anything special, but they will be simple and useful resources for beginners, like yourself. Who want to learn how to design and code a website in the simplest manner.
Web Hosting & Local Hosts
Now I am going to assume that you know what web hosting and domain names are. I'm not going to go into explaining them too much. But in order for your website to be live on the internet. You need to setup a web host and register a domain name. This usually costs anywhere from $80 to $500. Depending on your requirements.
As your main goal is to learn. It would probably be more cost effective for you to setup and practice using a local web host. A local web host lets you view your web files such as HTML documents, live on your computer. However, these can only be viewed on your computer.
I would suggest you setting up a local host using XAMP. The only reason I suggest XAMP, is because it's the local host I have been using. It's completely free and it's a good place for you to experiment with your own web files. You can find detailed instructions on how to setup XAMP here.
Learning How To Code
There are several web development languages and it's going to take a you a very long time to learn them all. I would recommend starting out with HTML & CSS. Then moving onto something more advanced like JavaScript and even PHP.
These are all different names for web development languages, each having their own unique functions. If you stay up to date with our blog you will have the chance to learn them all!
The simplest being HTML & CSS. HTML is a mark up language and CSS is used for styling different elements on a website. These are two separate web development languages. So try not to mistake them for being one.
There are so many free and paid options to learning different web development languages. It kind of makes your choice harder. Personally, I learn the most when I watch some one explain everything, through a video tutorial.
However, it's always good practice to read through w3schools. But sometimes even that can be quite boring. So I am going to recommend you to a limited time offer.
HTML5 & CSS3 Video Course For Beginners – Limited Time (2nd May 2013)
The reason why I wanted to recommend this particular video course is because it's made for someone who has never coded a web page before. This series walks you through all the necessary steps to hand coding a web layout from scratch using the latest web trends, HTML5 and CSS3. I honestly don't see a better starting point than here. The problem is, the deal is only on for 6 more days!
We all know that cheap, high quality learning resources don't come by this often.
I find that there are far too many tutorials online that lack in quality and guidance. To be quite honest, you don't actually know if the resource is informative or not, because it's all new to you.
That is why I'm suggesting this particular video course.
This is a jam packed video course. Walking you through a series of video tutorials that teach you all you need to know about HTML5 and CSS3. Which if you didn't know is the latest web trend in this industry. And there is a high demand for developers who know these languages. For you to get a head start like this, would be very beneficial to your business and your freelancing opportunities.
Click the link below to read more on the course and what it involves.
Beginner's Course: Learn HTML5 & CSS3 Web Design – only $27!
Like I said, this deal is only on for 6 more days. It will then go back to its original price of $70. I would suggest you taking full advantage.
Sure, it's not a free option, but it's all you need to know in one place. You will be following along with very informative videos, which makes the whole learning process a lot easier.
How I Got Started
This section is for anyone who is interested in seeing how I became a web designer.
I always like to hear about how others began, so I figured I'd share my story with you.
It all started on a cold Sunday morning. I was 14 years old when I came up with the idea of FaceCook… Ok, I'm joking haha.
On a serious note, I got into web design/development in an odd way. I had no idea I was going to end up being a web developer.
Long story short. I purchased this program called SiteBuildIt (SBI). Now, if you want to learn more about online marketing, search engine optimization, creating content and ultimately how to earn a living online. Then this might be what you're looking for.
In all honesty I've learned so much from this program, it's unreal. But don't get this twisted. SBI doesn't teach you much about web development, I learned that myself. SiteBuildIt is actually a web host, but they take out all the confusing parts like FTP programs and file names. They give you some pre-made templates and teach you some basic HTML.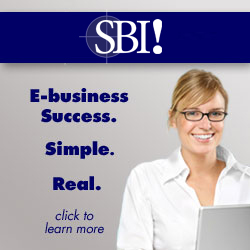 The main focus with SiteBuildIt is more on marketing, earning online, building an e-business, producing content and ranking well for search engines like Google. Which really in this industry should be one of your top priorities. As it's all good and glory knowing how to develop a complex website, but it's useless if you have no visitors and cannot attract anyone to your sites.
This program really helped me to learn more about the fundamentals of a successful website and how you can actually earn from it. I literally gained most of my marketing and SEO background from all the information I received by signing up to SBI. They have hundreds of successful websites and e-businesses that are making fortunes from their program. I'm talking 10,000 – 15,000k a month. However, it's NOT a get rich quick scheme and you do have to put in a lot of effort. But you also have that step by step guidance with a proven working formula. I purchased it a good 3 years ago now and I'm sure they've come a long way since then. You can read more about it here..
Anyway, the reason why I purchased SBI was because I was so eager to earn money online. I was convinced that SBI was my ticket to earning big online. And I did, but like a fool I gave it up. I wasn't earning loads, but it had shown me the possibilities of how I could earn real money online. I used the website that I had created with SBI as part of my portfolio and some how managed to land an interview at a small web development business in Canada. Which is the main reason I gave up my SBI site.
I was amazed that I had got an interview and totally shocked when I actually landed the job. One problem, I literally had no idea what I was doing. I had 2 days of training from the old web developer. After that I winged it and spent endless nights reading and learning HTML & CSS from resources such as W3schools and watching hundreds of design and development video tutorials.
In the end I actually doubled the sales of the company, and learned pretty much a basic profession within 5 to 6 months. But only because of how much pressure I was put under.
I literally had built 1 website. Though the website I created was a template from SBI… But my knowledge from SBI on the marketing side is what I think helped me land the job.
There you have it..
Sign On Up..
Enjoyed this post? Please consider signing up to our newsletter by entering your email address in the form below. You will receive our recent blog updates, our exclusives, top resources and latest web trends all in your inbox. We value your privacy and will not re-distribute your email address. Plus no spam!